Spending a couple of days, weeks…or even your life on Gili Air means a lot of different beautiful things to each individual. One of the most precious feelings that you get here is the deep connection to her grounds, nature, rhythm, beaches, local people and culture…And one of the most important things you can do on Gili is give back everything the island gives to you.
If you wonder how, it's quite simple: respect her and take care of her… just as she takes care of you.
At Slow Villas and Spa, we constantly aspire to follow these values, in every action we take, every service we offer and every magical holiday experience that we help create. That's why we are so proud and excited to announce the recent opening of our own little shopping corner: Slow Shop.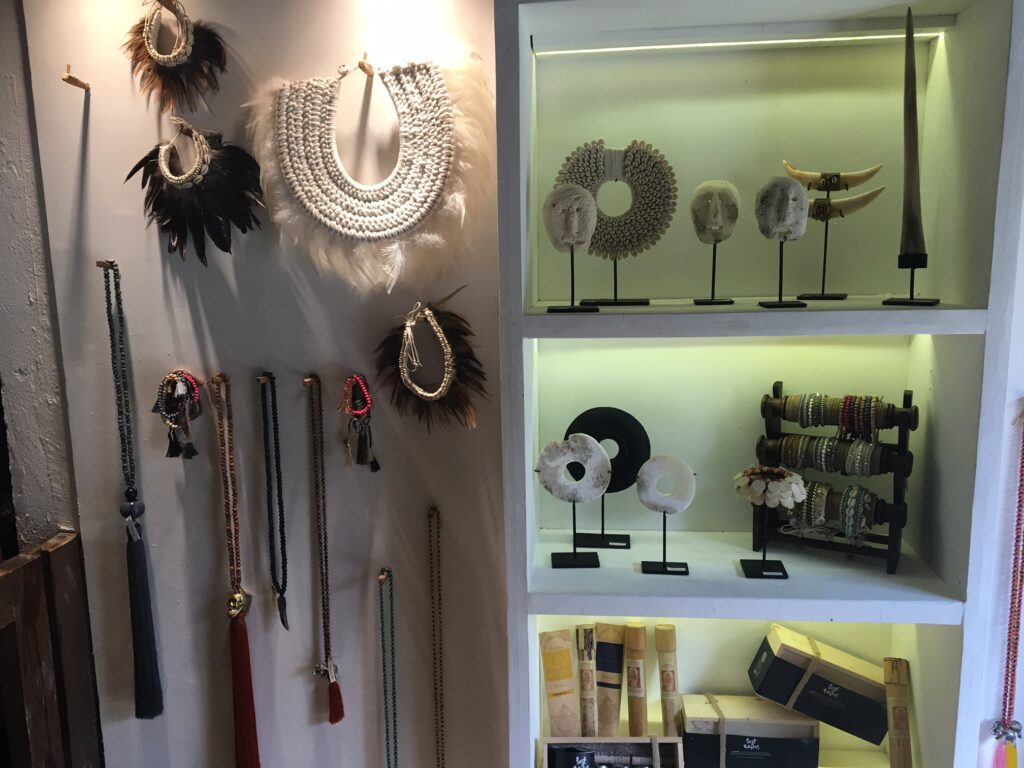 If you visit us you will discover our ecofriendly, locally produced, artistically inspired, lovely selection of unique gifts and memorabilia; clothes, accessories, artworks, sasak weaving, kitchenware, jewellery and swimwear. Each piece represents our ethos and spirit, each piece is created by people and brands that we connect with personally. Some items are truly indigenous crafts from Lombok and Bali, made by local people using traditional methods. Others are more glamorous one of a kind pieces made with love by apsiring young designers from around the world.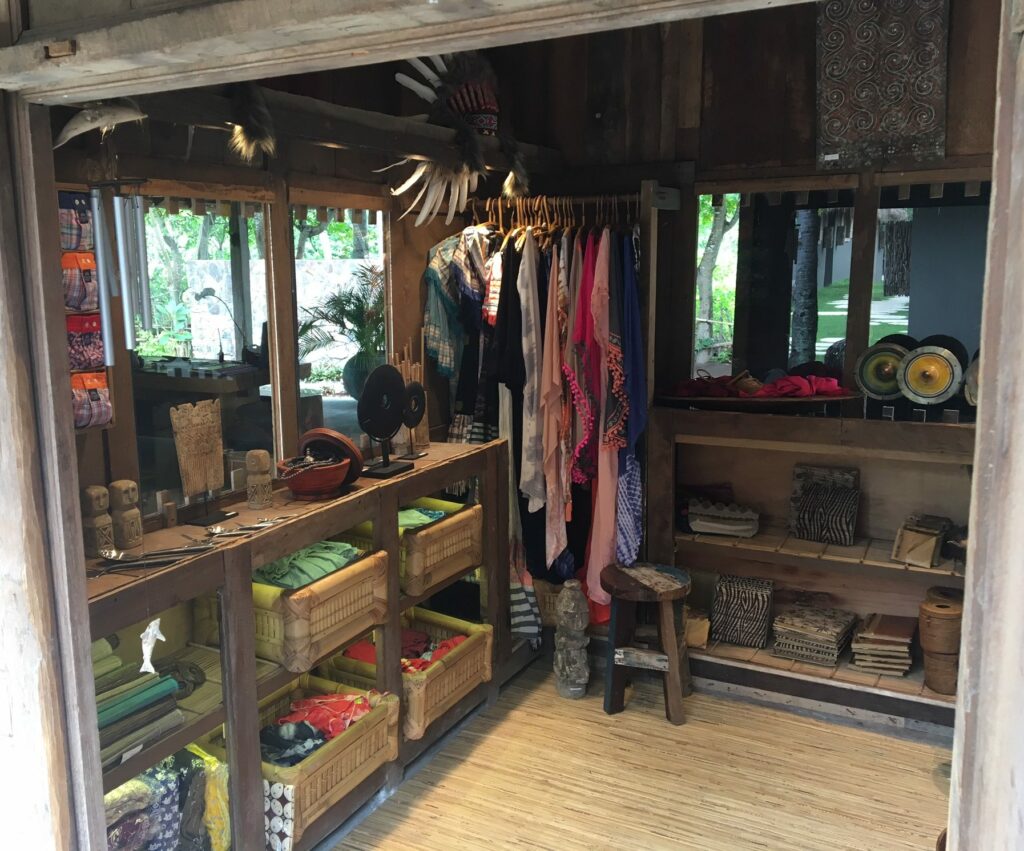 Let us introduce some of our fabulous brands:
Vanouch'K is a unique handmade brand from Bali who will seduce you with ethnic and Bohochic clothes and accessories.
Soa Gypsy is a beautiful handmade and tie-dyed clothing brand, made with love on the island of Bali from high quality natural and ethical materials. Each piece is designed as a masterpiece, inspired by world travels, created to reveal the beauty of the women who wears it.
Erika Peña is a jewellery designer whose multi-cultural upbringing has shaped her jewellery designs into culturally distinct pieces of fashionable art and has captured the attention of fashionistas worldwide.
Bali Jepun Beach Towels – Bali Jepun incorporated is a non profit humanitarian organisation dedicated to educate, improve the wellbeing, health and self sufficiency of children and families living in poverty in Bali Indonesia. Oh and did we mention … they make the most AMAZING beach towels! All profits go to the charity, and the towels will last a lifetime!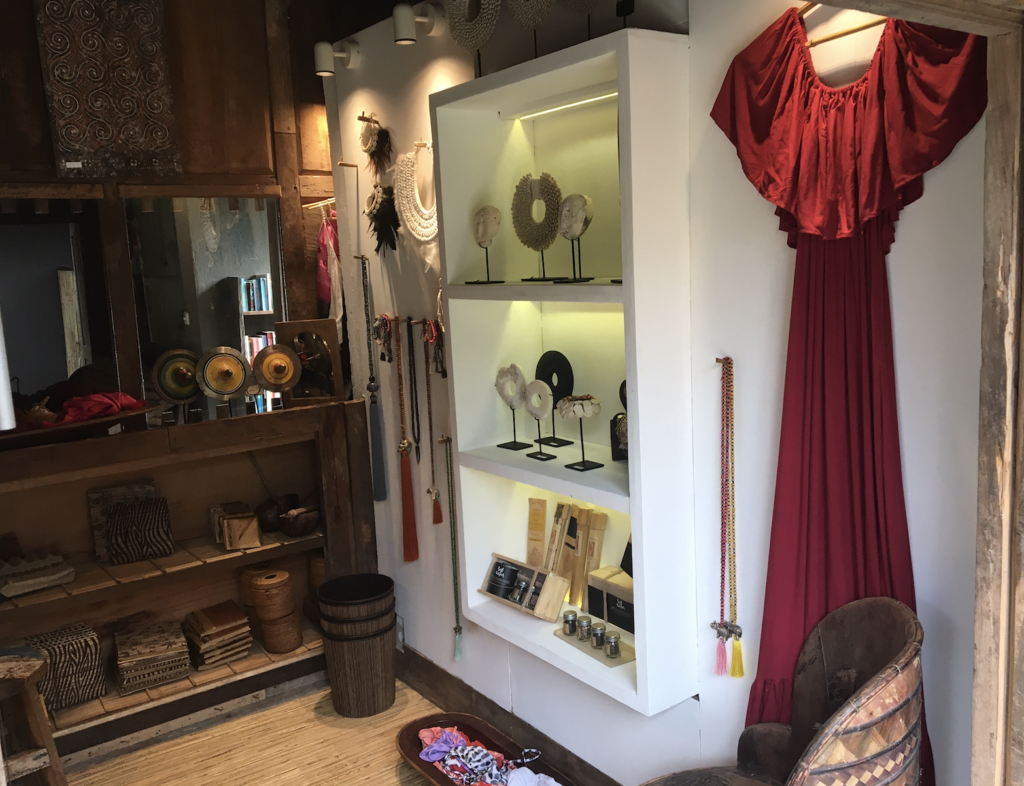 And men have their own corner too! Mac Alson is with us and offers its masculine underwear to our visitors. This Belgian family company's main values can be seen in the quality of their materials and production. All their fabrics and raw materials come from Italy and Portugal and the produce is all made in Europe to ensure superior quality and reliability.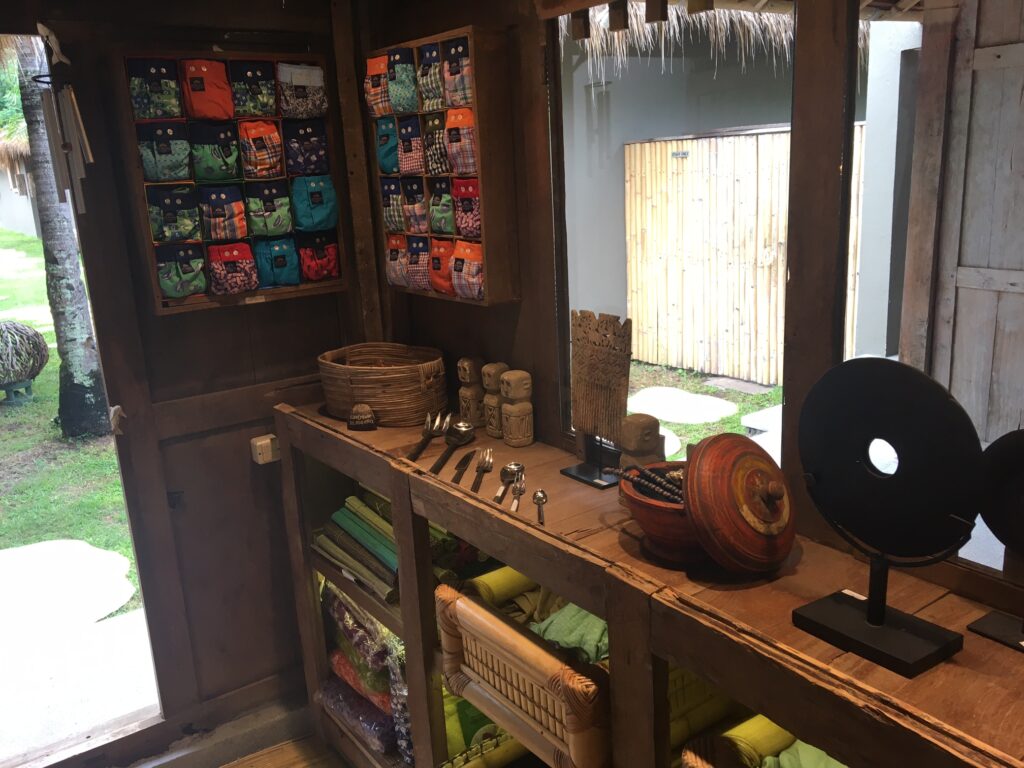 Come spend an hour browsing in our shop, stop for a chat on the sofa or maybe swing by on your way home from the Spa….our door is always open…BUT the shop usually closes around 5pm 🙂
Love and Happy Shopping from Team Slow