The Perfect Union: According to the Greek myth about the origin of love each human was once a 'rounded whole' with two faces, two backs, and four arms and legs. They were formidable and bold and they foolishly attacked the Gods. To weaken them Zeus cut them in half saying 'if this doesn't keep them quiet I will cut them again, and they can hop around on one leg!'
Love is the yearning of each half to find its original partner and return to a complete state. The perfect lovers are those who were originally joined together. If they find each other they wish to never be separated again and try to merge completely – to become once more a single being.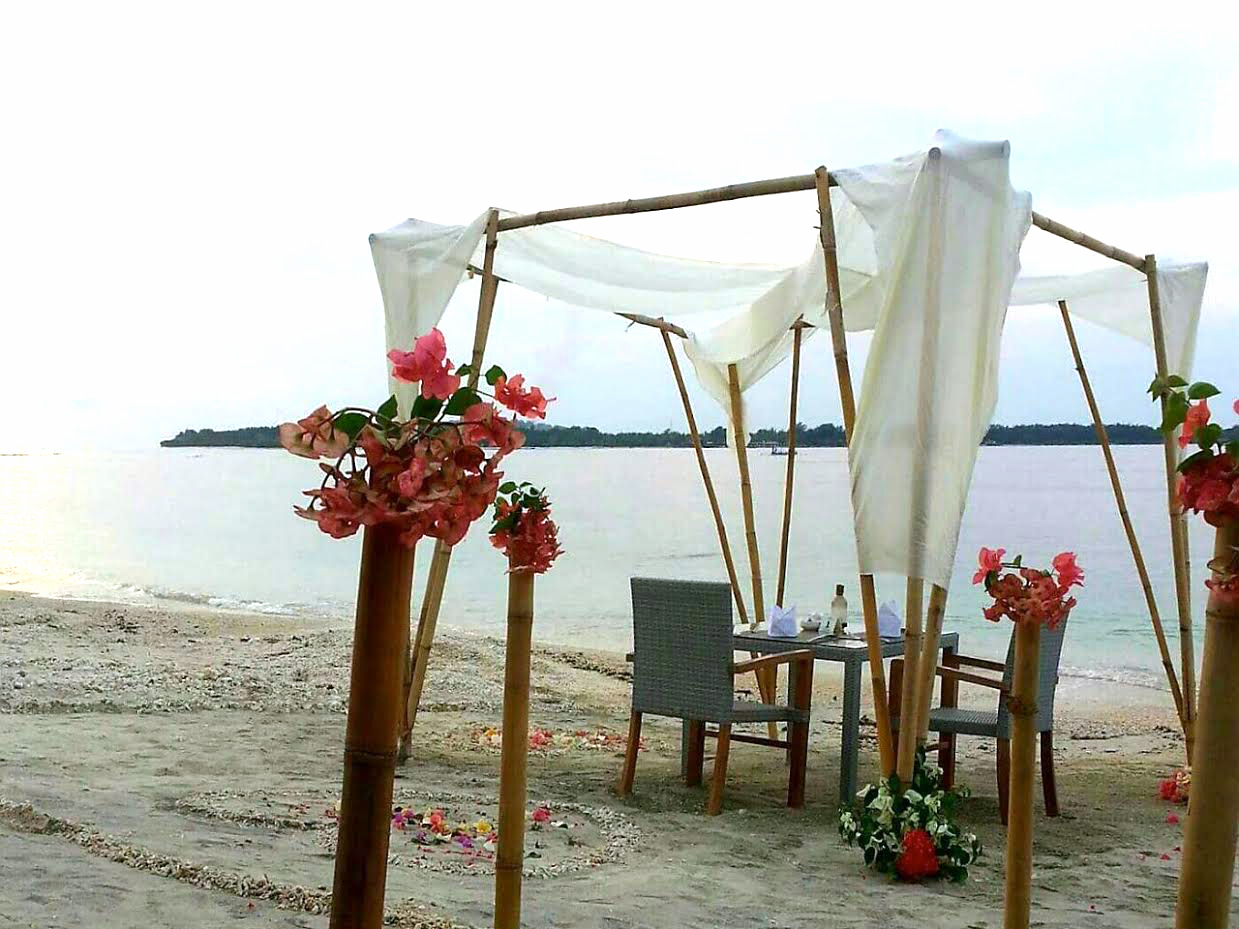 Slow Villas is the perfect union of tranquility and intimacy – a place to focus on the people and experiences that make you complete. Romance is not the giving of expensive gifts; it is the quiet moment when you realise that to be happy you need only the person next to you.
Relax with us this Valentines Day for a genuinely dreamy retreat – slow down – feel complete.
 Our 'Celebrate Love at Slow Villas and Spa' package includes:
3 nights accommodation at Slow Villas & Spa for 450€
A complementary couples massage
A complementary bottle of wine 
Optional Romantic dinner at Grand Sunset for 140€
To complete your experience we have formed another perfect union with our partner Scratch Beach Club at Grand Sunset Gili Air. Enjoy a slow, sumptuous three-course Valentine's meal on the beach; unwind, take in the ambiance, savour the food, then take a short stroll along the sand back to your private pool villa.