Imagine a beautiful, quiet, white sanded and full of harmony small and unique island. Imagine a place where Indonesian people share their routine with travellers, occidental people who came there one day and never left.Imagine paradise, then you will imagine Gili Air.
Three years ago, our beloved little gem on earth was celebrating a very special event for the first time: the Gili Air Festival. The program? A few days partying, dancing under the stars, sharing only good vibes with one main purpose: respecting the philosophy and good health of this beautiful island.
This year, for the third time, it's time to celebrate again, to thank Gili Air together for every single thing the island represents.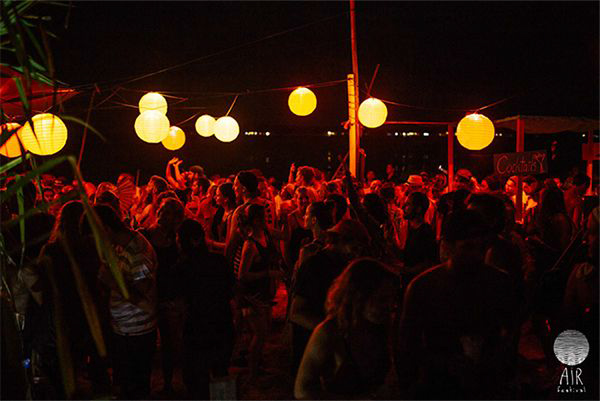 For the third time, we are planning to dance together again, for three consecutive nights. The Gili Air Festival is coming back from March 31th to April 2th included. We are going to dance, to shine and to smile all night long…and we want to make it right. No plastic is
welcome, no bad trash…We want to take care of the three natural stages that will be built in order to welcome us with a big variety of music and artists.
You shouldn't miss it!!!!
If you are up to come, don't worry, we have got the perfect plan! Let our team take care of your stay in our Electronic music paradise!
For this special occasion, Slow Villas & Spa launches a special Package you will probably fall in love with! Have a look!
Dates of Air Festival: 31/3 – 3/4/17, 3 nights at Slow private pool villas & Spa with your festival buddy for 450€ (150€/night)
The Air festival special rate includes:
– Slow Healthy Breakfast, choice of 7 different breakfast served in your villa, at any time of the
day 🙂
– Complementary massage @ Slow Spa
– A complementary Slow coconut a day from our coconut plantation
– A complimentary bottle of sauvignon blanc
Add your Gili Air experience
– A bottle of Champagne Moet & Chandon (180€)
– A Romantic dinner (50€ /pp)
(Choose between a Slow dinner by our private cook in your villa; Indonesian Seafood Barbecue
or vegan healthy menu; or a dinner on the beach at Scratch Beach Club)
– Private snorkeling tour around the 3 Gili's for 90€ – 110€ per boat (2 – 4p). Ask rate if more
people want to join!
– Discover Scuba Diving at Blue Marine Dive @ 90€pp
Don't miss our Slow Spa for some Wellness and pampering during your stay!